Vocality Connects People Without Boundaries
Vocality designs products that enhance voice quality, increase video performance and improve data throughput across IP networks including satellite and wireless.
OPUS Enhance
Learn about Vocality's SCPS compliant TCP acceleration PEP and WAN optimization software.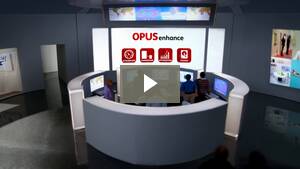 Connect push to talk radio networks into SIP infrastructure, such as Call Manager or Asterisk with Vocality's PTT gateway, supporting blue light service and defence networks.

Voice and Data
Multiplexer Platforms
Millions of voice minutes are made each year using Vocality's voice and data multiplexers for VoIP, digital and traditional voice mux services, always providing satellite bandwidth reduction.
Network Optimization & Acceleration Software
OPUS Enhance brings together a range of network optimization features including SCPS compliant TCP Performance Enhancing Proxy, packet aggregation and compression for voice and media.
Mobile
Communications
Size, weight and power are critical drivers in Vocality's solutions. Find out what Vocality is doing to support NGOs, agencies and emergency services with secure comms on the move secure COTM solutions.
Systems integrators can deploy Vocality's PC/104 modular routers with POTS and voice, radio relay RoIP and a full network routing suite for space optimized comms. Now available - BASICS Hybrid.
Secure Communications Kits
Government and commercial users benefit from Vocality's secure communications kits, mission critical communications & field deployed communications solutions.
 
Market leaders that rely on communications, rely on Vocality